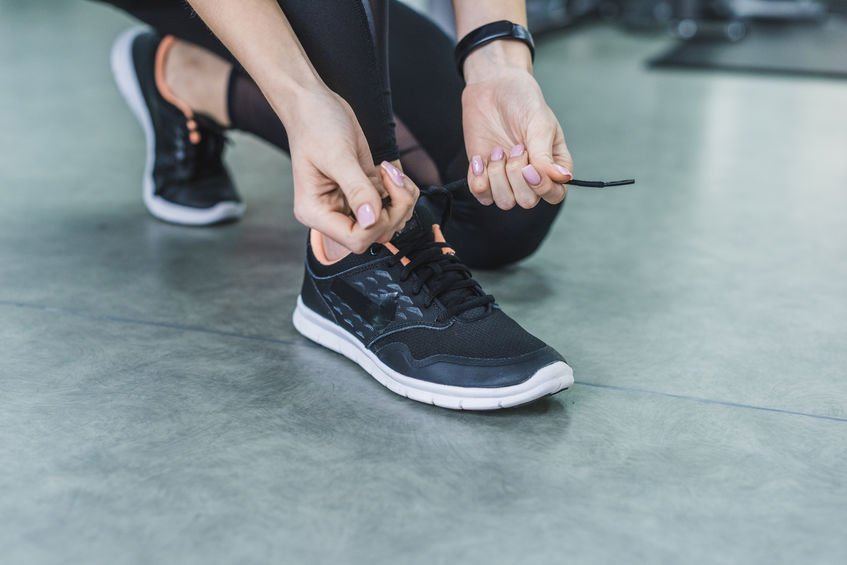 New structural TPU film for shoes upper decoration
For the first time, in 2020 Solter participated with its stand at the Simac Tanning Tech: an event reserved for sector operators with the most qualified offer of machinery and technologies for the footwear, leather goods and tanning industry.
At Solter we have decided to participate at Simac Tanning Tech because we consider it an important showcase capable of offering great visibility to our company. This is because our range of TPU films are designed for the decoration of uppers.
On this occasion we decided to present our latest novelty: a film used for the reinforcement of uppers, for sports shoes.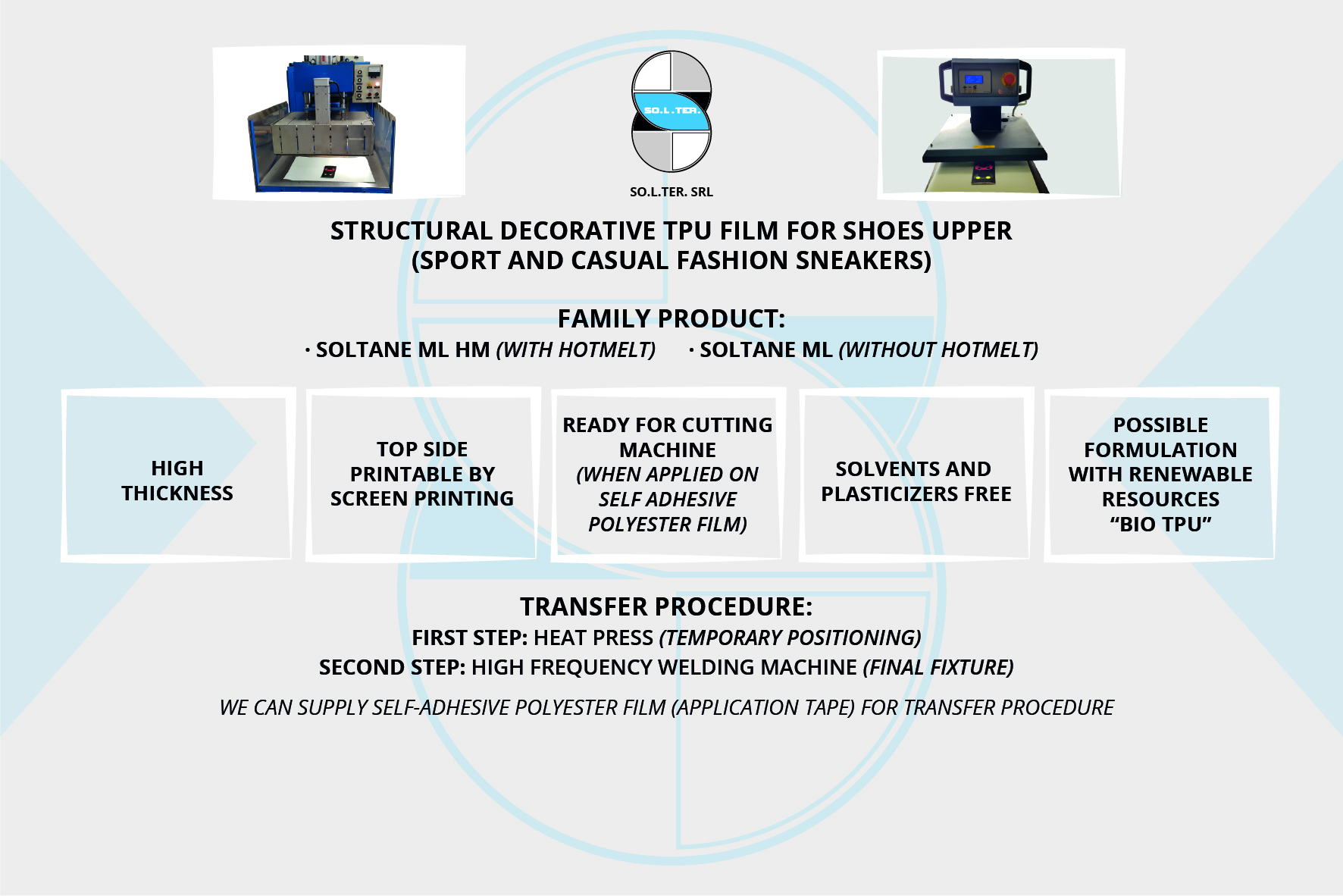 In particular, the product family is made up of the following items:
SOLTANE ML HM (WITH HOT MELT)
SOLTANE ML WITHOUTH HOT MELT
The innovative features of this TPU film are:
high thickness to guarantee the tightness of the structure
top side printable by screen printing
ready for cutting machine (when applied on self adhesive polyester film)
solvents and plasticizers free
possible formulations with renewable resources "BIO TPU"
If interested in testing the effectiveness of this new solution, we are available to provide samples.
Contact us sales@solter.it